At Holly Cottage Chiropractic Clinic, we take great pride in providing the finest chiropractic care to our patients. Below is a sampling of the different chiropractic services we offer in our Sutton Coldfield office.
---

Chiropractic Care
We provide advanced spinal correction utilizing "state of the art" chiropractic techniques. Never in the history of chiropractic have we been able to provide the level of help and expertise that now exists. These newer correction methods are even safer, more comfortable and more effective than ever before. As Doctors of Chiropractic, our team has years of training and experience in spinal adjustment.
---

Corrective Exercises
We teach our patients special "blueprint" exercises designed just for them to help strengthen and correct their own unique problem. These exercises can be performed at our rehabilitation facility or in the comfort of your own home and can improve the effectiveness of your spinal correction by as much as 30-40%. In addition to skeletal misalignment, muscles and connective tissues can be out of place or strained by improper alignment and use. Specific exercises and stretches can help your body stay in balance and in health.
---

Lifestyle Advice
We often find it helpful to advise our patients on certain activities they should avoid or do differently to avoid aggravating their particular health challenge. Our goal is to help every patient achieve a fulfilling and happy lifestyle full of the activities they enjoy most. We recognize that each patient is a whole person, and help them reach true health and wellness is a collaborate effort between our professionals and our patients.
---
Orthotics
In addition to specialising in the treatment and diagnosis of problems with your spine and nervous system, our team of chiropractors can also evaluate the mechanics of your feet to assess if they are contributing/causing your problem.
Your body is an interconnected system of specialized parts, and the support structure which holds everything together is made up of bones, muscles, tendons, and ligaments. Even if your feet don't hurt, mechanical problems in this area may be contributing to your overall postural imbalance. Correcting this may help your body maximize its healing potential.
Holly Cottage is currently using the Associate Platinum digital foot scanner to evaluate for foot dysfunction. It creates a digital image of your feet that shows your weight distribution on each foot and indicates imbalances or weaknesses in your feet. From this image flexible, custom-made orthotics can be made that supports the three arches of your foot and therefore help align your ankles, knees and hips, providing a solid foundation for your entire body.
---
Instrument Assisted Soft Tissue Mobilisation, or IASTM, has become a generalised term which now defines the use of tools on the body to elicit a positive effect. Practitioners often use IASTM to massage tight soft tissues, increase restricted range of movement or treat soft tissue injuries and chronic conditions. Tens of thousands of practitioners use IASTM around the world. With its growing popularity IASTM has become sought after by the general public, athletes and sports teams. Practitioners at this practice have passed KiHealth Concepts Instrument Assisted Therapy accreditation exams. This mean they are the safe choice to help you achieve your goals.
---
Taping
Taping is designed to facilitate the body's natural healing process. It does not restrict your normal active ranges of movement, which means you can keep full mobility whilst receiving the benefit from extended soft tissue manipulation to prolong the benefits from manual therapy administered within our clinical setting. It targets different receptors within the somatosensory system and reduces pain and facilitates lymphatic drainage by microscopically lifting the skin.
....................................................................................................................................................................
Dry needling
Dry needling is the use of acupuncture needles for therapy of muscle pain, including pain related to myofascial pain syndrome. A needle is inserted into the skin and the muscle directly at a myofascial triggerpoint with the aim of reducing the pain originating from the muscle. Dry needling can be used as a stand alone treatment or in combination with other chiropractic techniques. If you would like dry needling to be part of your treatment, please ask for a dry needle trained chiropractor when booking your first appointment.
.....................................................................................................................................................................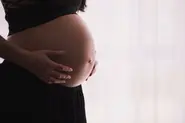 The Webster Technique
The Webster Technique is a combination of both specific chiropractic pelvic analysis and corresponding gentle adjustments to the pelvis and local soft tissue structures, which helps align the expecting mother's body and consequently can help breech babies turn naturally. The treatment is delivered in the clinic, but certain specific home exercises will also be required to help achieve a positive outcome.
The technique can also be used to help pregnant women have as comfortable pregnancy as possible and it also can help with SPD and other pregnancy related pelvic girdle aches and pains.
---

Nutritional Advice
We provide specific recommendations on nutritional supplements and healthy food choices to enhance our patient´s return to optimal health. Do you know which supplements and vitamins are good for you our chiropractors can provide nutritional advise based on your individual needs.
---

Spinal & Postural Screenings
Posture and spinal screenings can reveal important health information and unlock the door to improved health and well-being. We provide screenings at community events, health fairs and places of employment. Contact us today to arrange a screening at your event or workplace.
---

Physiotherapy
To complement and enhance the healing effects of specific chiropractic adjustment treatment, we also provide the following physiological therapeutic procedures:
Ultrasound
Interferential electrical muscle stimulation
Mechanical traction
Personal/Individual rehabilitation program
---

Massage Therapy
Massage therapy offers a natural conservative treatment approach that relieves musculoskeletal pain for many patients. Our office provides specific massage and muscular therapy that is tailored to meet the patient's condition and injury. The benefits of massage therapy may include increasing blood circulation, reducing swelling, relaxing muscles, relieving muscle pain and spasms, and aid in recovery and range of motion.
---